Why Nocatee?- Nocatee is one of America's best master-planned communities. Situated in Ponte Vedra, Florida, it is just minutes away from both Jacksonville and St. Augustine.
Enjoy the amenities these cities have to offer while enjoying the privacy of an exclusive neighborhood. When designing the area, the main goal was to provide residents with phenomenal quality of life through an all-inclusive community structure. They achieved their goal, exceeded it many would say, with this breathtaking community that contains schools, healthcare facilities, recreation and fitness sites, places of faith, and much more. A strong sense of community is present when walking through the multiple neighborhoods, town center, and surrounding parks. Nocatee offers many services to make sure that you and your family are able to stay in the loop.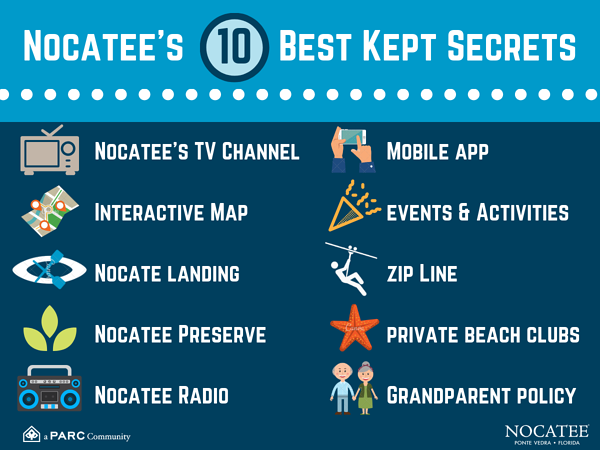 Amenities in Nocatee
As a resident in Nocatee you will be granted use of the;
Crosswater Park-Coming Soon
One of the greatest part's of these amenities is that you can bring a guest! Grandparents are welcome to bring their grandchildren and all residents are granted guest cards to offer visitors. They even offer a Grandparent Policy, where grandparents can be accompanied by two grandchildren without having to use their guest pass!
The Nocatee Preserve is one of our favorite aspects of the community. This 2,400-acre park falls right along the Intercostal Waterway. From horseback riding to bird watching there is something to satisfy every nature lover.
Wondering if event times will best suit your schedule?
Click here for this month's calendar of events!
Nocatee also has it's own blog so that you can stay informed on the latest happenings!
Looking to head out for the day? Residents have the opportunity to take advantage of exclusive deals on;
Alhambra Theatre & Dining
Cabana Beach Club
Jacksonville Jaguars Offer
Theme Parks and Attractions
Jacksonville Zoo and Gardens
The Lodge & Club
Serenata Beach Club
Happenings in 2020
This amazing community keeps getting more amazing.
Keep your eye out for new additions to the town center including;
Greenwise Market
Panera Bread
First Watch
Clean Juice
Care Spot Urgent Care
Really Good Beer Stop
Makk Fashions
Sherwin Williams
This will be adding to their pre-existing variety of shops including;
Dunkin Doughnuts
Dick's Wings
GNC
Orange Theory
M Shack
Publix
Starbucks
Tijuana Flats
and so much more!
Interested in searching for a home in Nocatee?
Choose a Nocatee Certified Realtor and get in touch with the Julia Almstead Team Today!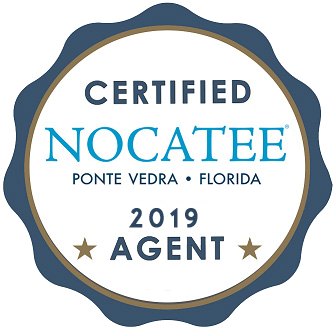 Working hard for you is what we do!
Julia Almstead Team | Keller Williams Realty Atlantic Partners | 904.460.8664.