Healthy Fall Recipes 2019.


It is officially Fall. Which means it is time to enjoy all the rich flavors of the season.
As any St. Augustine local knows, as the year nears the end, restaurants begin to fill up. Say goodbye to waiting in lines this year and invest in becoming the host with the most!
We have highlighted some of our favorite fall recipes that are full of flavor while helping you stay on your health kick.
No-Bake: Pumpkin Chocolate Chip Energy Bites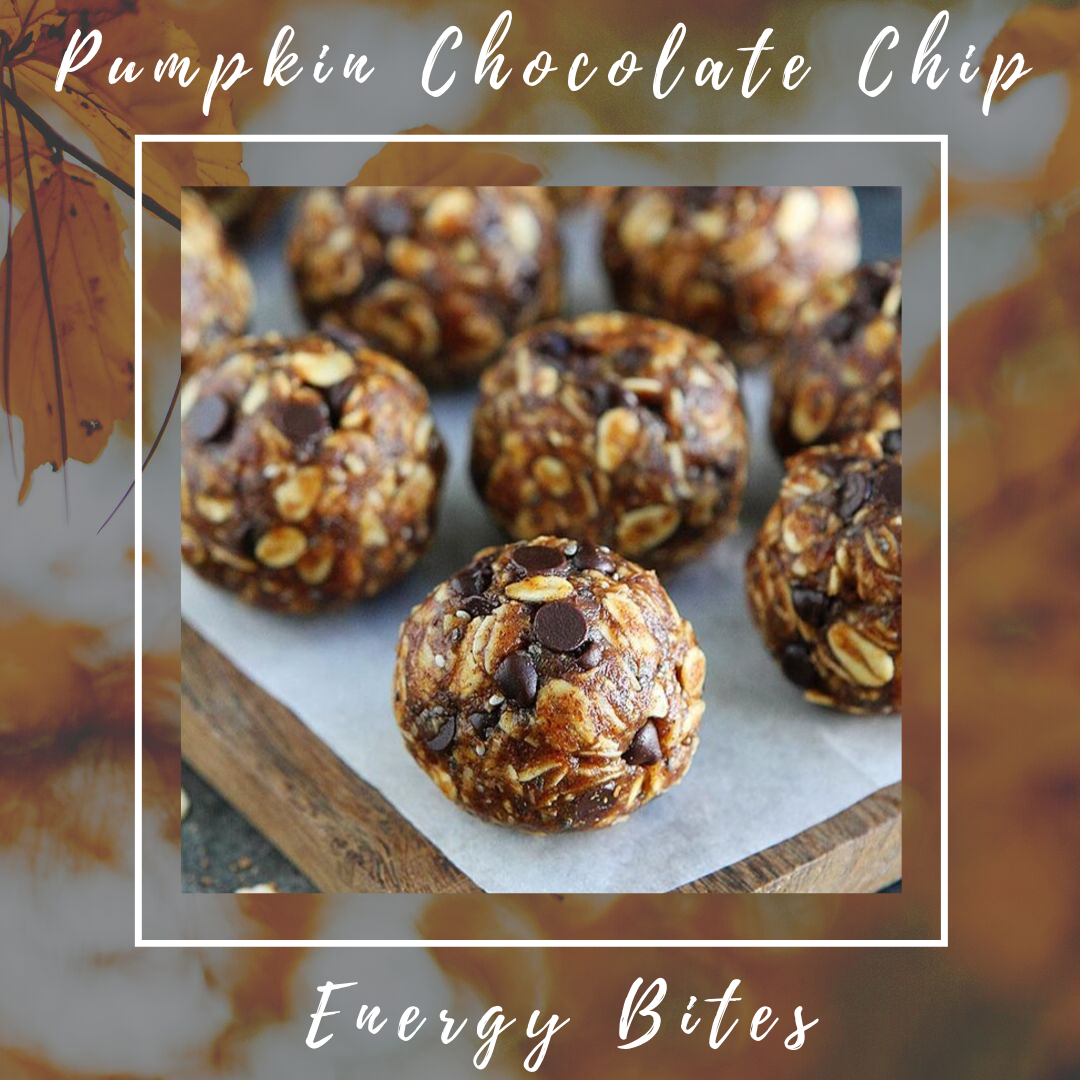 These flavorful snacks allow you to embrace fall flavors in a health-conscious manner.


1-2 bites per serving are recommended to keep this as a healthy recipe.
Servings: 24 bites
Ingredients:
1 cup: pitted and dried dates
1/4 cup: honey
1Tbsp: molasses
2tsp: vanilla extract
1/4 cup: pumpkin puree (not pumpkin pie mix)
2 Tbsp: ground flax seed
1 tsp: pumpkin pie seasoning
1/8 tsp: sea salt
1.5 cups: old fashioned oatmeal
1 cup: almonds (see notes)
1/4 cup: dark chocolate chips
1/4 cup: dried cranberries (optional)
Instructions:
In a food processor, add dates, honey, molasses, vanilla, and pumpkin puree. Process on low until ingredients are well blended.
Add in remaining ingredients and pulse until the mixture forms into a ball. You can swap out the chocolate chips for the dried cranberries or add both for an extra dose of sweetness!
Roll into small balls (approximately the size of a large grape) and store in the fridge for a couple of weeks or freezer for months.

Side Note: If using almonds. Sliced are recommended. If using whole almonds instead pulse them in the food processor for a moment prior to beginning step one. Set them aside and then re-incorporate during step two. This will prevent large chunks of almond in the finished product.
Pumpkin Spice Protein Shake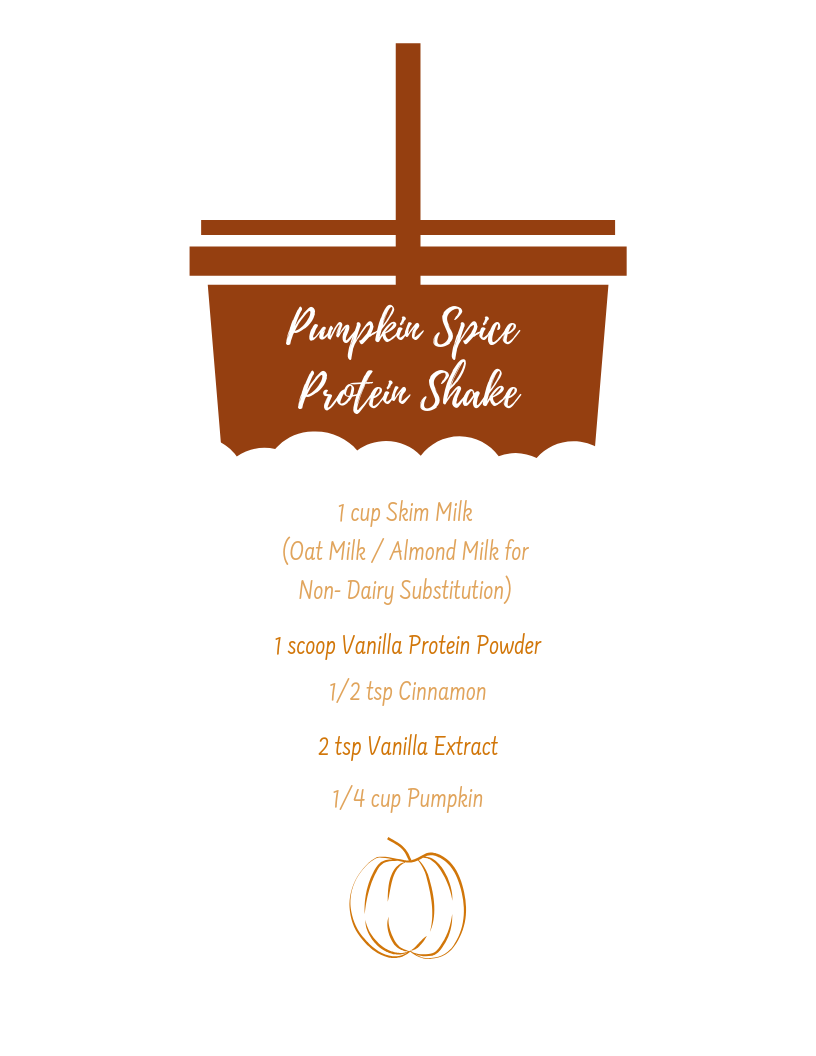 A fantastic twist on a fall favorite.
Looking for some more seasonal sensations?
Check out these easy recipes that are crowd pleasers for almost any person. Options for those looking for vegetarian-friendly recipes, fall treats, soups, desserts and more. Ideas that will impress anyone: from the fitness fanatics to the fall flavor fans.
All You Need To Know About PUMPKIN SEEDS!
Spicy & Sweet: Roasted Red Pepper Hummus
Diet-Friendly Fall Desserts That Are To DIE For

A little something for those looking to be a tad more indulgent:
32 Cozy Warming Soups To Make This Fall
Make Cheat Day Worth It: BA's Best Green Bean Casserole
Looking to stay up to date on all things the Julia Almstead Team is doing?
Be sure to Sign-Up for our bi-weekly newsletter!
Take advantage of insights from a St. Augustine, Florida Realtor!

Offering up to date information on all things that are happening in St. Augustine, Florida as well as St. John's County, Flagler County, Nocatee, Ponte Vedra, Jacksonville, and Palm Coast.
Working hard for you is what we do!
Julia Almstead Team | Keller Williams Realty Atlantic Partners | 904.460.8664.
100 Southpark Blvd Ste. 201, St. Augustine, FL 32086